TV Show import
If you have files representing TV Shows you can import the tv show and use the TV Show Tags to add show information to the filenames or create completely new filenames based on the show information.
Before starting you should add the files to Advanced Renamer and make sure they are n the correct order. Click Import in the menu and select TV Show Import. Type the name of the TV Show and click search. Locate your show in the list, select it and lick next.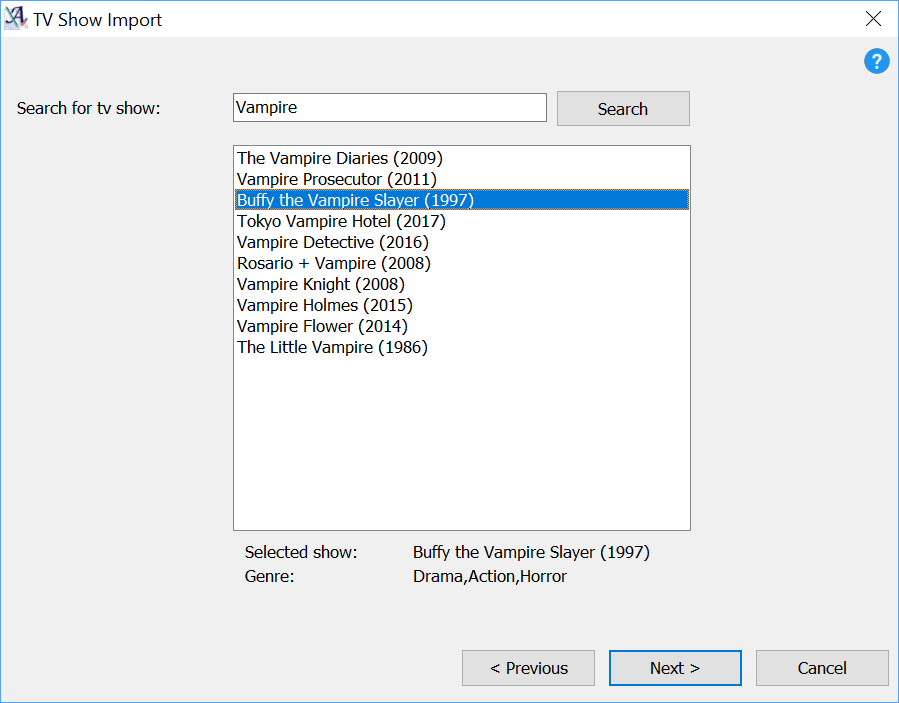 On the next page you can select which seasons you want to work with and select the episodes you want to import. Click OK and the information will be available as tags in Advanced Renamer.